SCARBOROUGH BEACH
Perth Western Australia

They? entertained Scarborough children Christmas 2002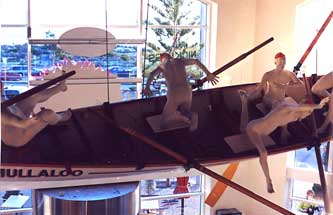 Find this art above the escalator at the northern end of the Cafe strip.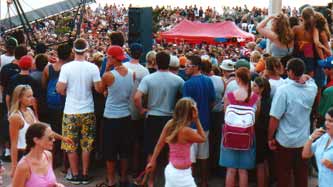 Grinspoon ChannelV Feb 2002 Scarborough Beach free concert.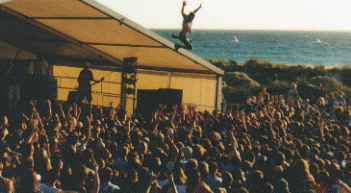 Crowd surfing at Scarborough beach front concert. March '2000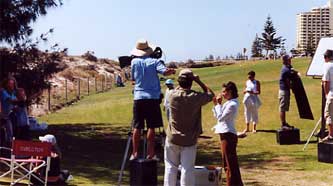 Peters ice-cream ad behind Lions Grove.
With great lighting and variety of settings,
Scarborough is a great film making location.

Scarborough based death metal band

Scarborough weddings videos on DVD

LIVE MUSIC PERTH
at Scarborough Beach.
Thursday
Friday
Saturday
Sun
Summer Salt - The Stamford Arms
Blues - Indian Ocean Hotel

Pop - The Lookout

Pop - The A Club till late

Pop - The Lookout

Pop - Indian Ocean

Pop - The A Club till late

Pop - WhiteSands
Your free Scarborough link
Contact for live music / entertainment details for free listing
Scarborough Musicians and Bands

Pathogen
Furore
Your free Scarborough link
What was the No.1 Song on the Day you were Born?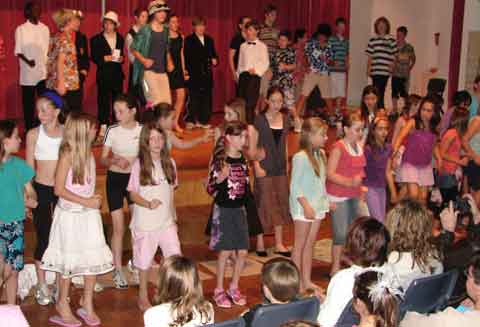 School Play
Greater Union Megaplex Innaloo Screening Times
10 minutes by Bus 400
If you're local, and want a Free listing: scarborough@scarboro.info ?

Listing is slow (batch once a month) but free. Immediate is Bulletin Board
If you are looking for a musician to join your band, a musical instrument,
a craft group, or works of art, etc then post your free message on the



Bulletin Board.